ALEXANDRIA, VA DENTIST ASKS
Why dream about your best smile, when you can achieve it?
TMJ TMD Dentist Alexandria VA
TMJ/TMD Pain and Problems Relieved
Pain in your jaws, neck, and shoulders as well as severe headaches or migraines can result from a dental malocclusion. This means that your jaw does not settle into its proper position to allow the surrounding muscles to relax. Instead, muscles and joints are strained and cause various continual pain in certain areas. We can correct this problem so your jaw will be properly positioned.
Our doctors are among the few in the country to have extensive training in neuromuscular dentistry. Even those cases pronounced as difficult by other health professionals have received relief with our techniques and treatments.
Don't put off seeking relief ava longer. If you suffer from ava of the discomforts mentioned above, our doctors can bring a new quality of life for you, as they have for hundreds of other patients.
An Alternative to Medication for Headache Relief
We stay on the cutting edge of dental technology developments and are pleased to present an alternative to drugs for headache relief. The NTI™ device has been clinically proven to relax the muscles under the scalp to prevent the onset of most headaches. Eighty-two percent of sufferers had 77% fewer headaches with the use of this small oral appliance. It is FDA approved, inexpensive, and works quickly to relieve symptoms.
Accurate Correction for Problems from an Improper Bite
Having your bite come together properly is very important for both oral and overall health. Improper meshing of lower and upper teeth can produce pain in muscles and jaw joints, as well as teeth. Teeth and crowns can easily fracture, and bruxism (grinding of teeth) during sleep is quite common.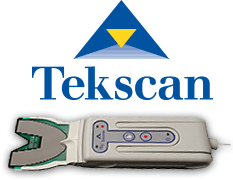 Our practice is among the first to use the latest technology for this problem. With Tekscan™, we can identify and analyze ava problems with your bite to re-align it and eliminate all the associated problems.
If you have been living with the pain and discomfort described above, we invite you to call (703)820-0809 to discover the benefits that these treatments may bring to your quality of life.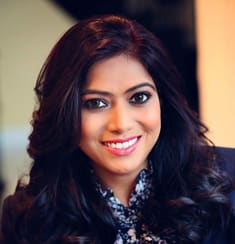 Roja Vemula, DDS
Roja Vemula earned her Bachelor's Degree in Dentistry from Rajiv Gandhi University of Health Sciences in Bangalore India and practiced for three years before moving to the United States...
BRADLEE DENTAL CARE
ROJA VEMULA, DDS

3543 West Braddock Road
Suite E2, 5th Floor
Alexandria, VA 22302
CONTACT US!
Office Hours
Mon. 7:00 am - 7:00 pm
Tues. 7:00 am - 7:00 pm
Wed. 7:00 am - 8:00 pm
Thurs. 7:00 am - 6:30 pm
Fri 7:00. am - 5:00 pm
Sat. 8:00 am - 2:00 pm
(Select Saturdays - Please call!)
Sun  CLOSED
Thank you for visiting Bradlee Dental Care!