ALEXANDRIA, VA DENTIST ASKS
Why dream about your best smile, when you can achieve it?
Although there is a growing awareness of the impact of sleep disorders on health, mava people are unaware that they have them.
At Bradlee Dental Care, as a part of our normal screening process, we ask patients if they have ava of the common symptoms associated with sleep disorders, including:
Excessive daytime sleepiness
Loud, disruptive snoring
Depression and irritability
Sexual dysfunction
Morning headaches
Heart palpitations
Memory loss or limited attention
If we uncover problematic symptoms (and after consulting with a patient's physician), we can employ a variety of state-of-the-art oral devices at Bradlee Dental Care for overcoming sleep disorders. We also use as a proprietary monitoring system to help assess the effectiveness of a corrective device.
In this video, Dr. Bertrand De Silva explains the condition of sleep apnea, the complications from it, and indications that you or someone you know, is a candidate for diagnosis and treatment.

What We Do
With the aid of our comprehensive evaluation, testing and treatment, patients routinely experience dramatic relief from snoring, sleep apnea, head, and facial pain connected to the TMJ (temporomandibular joint). We have also freed patients from CPAP (Continuous Positive Air Pressure) masks, a commonly prescribed solution that most sleep apnea sufferers find extremely uncomfortable and often don't use.
Children Are Affected, Too
And, incidentally, sleep disorders don't only affect adults. When a child is sleepy, snores, and generally does not get a good night's sleep, he or she may be suffering from a sleep-related breathing disorder that could be misdiagnosed.
In a longitudinal study conducted at Albert Einstein College of Medicine, and published in the April 2012 issue of Pediatrics, it was reported that signs of sleep-disordered breathing in children, ages 6 to 69 months, predicted a 60% higher risk of behavioral problems, such as hyperactivity, at age 7. Children with the worst symptoms that persisted the longest were most likely to develop hyperactivity, conduct, and social problems. Read the summary in MEDPAGE TODAY.
Oral devices have been shown to be effective for children with mild and moderate sleep apnea and other sleep disturbances.
Contact Bradlee Dental Care for the latest technology in sleep disordered breathing, and a kind and caring approach to your issues, for effective relief for you or your child.
Sleep and Airway Health LIBRARY
NINETY MILLION Americans – that is the number of people who snore while they sleep, according to the American Sleep Apnea Association. Given the size of the problem, and the need for safe and effective treatment, non-surgical laser snoring treatments are growing in...
read more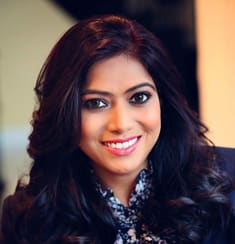 Roja Vemula, DDS
Roja Vemula earned her Bachelor's Degree in Dentistry from Rajiv Gandhi University of Health Sciences in Bangalore India and practiced for three years before moving to the United States...
BRADLEE DENTAL CARE
ROJA VEMULA, DDS

3543 West Braddock Road
Suite E2, 5th Floor
Alexandria, VA 22302
CONTACT US!
Office Hours
Mon. 7:00 am - 7:00 pm
Tues. 7:00 am - 7:00 pm
Wed. 7:00 am - 8:00 pm
Thurs. 7:00 am - 6:30 pm
Fri 7:00. am - 5:00 pm
Sat. 8:00 am - 2:00 pm
(Select Saturdays - Please call!)
Sun  CLOSED
Thank you for visiting Bradlee Dental Care!