Our Doctors at Bradlee Dental Care

Daniel F. Babiec, DMD, MAGD, FICOI
Dr. Babiec earned his dental degree from Tufts University School of Dental Medicine, after earning his bachelor's degree from Boston University.
Dr. Babiec's postgraduate education courses have emphasized the topics of orthodontics and the structural basis of dentistry relating to body dynamics. You may have seen his TV7 interview on DIAGNOdent™. He has been Nova Living's top dentist on two occasions, and won the Alexandria Top Dentist award in 2009-2013. He was honored in 2013 by the American Academy of Cosmetic Dentistry's foundation for participating in their "Give Back A Smile" program for restoring the smile of a battered woman.
After over 2,000 hours of continuing education, he is been tested and recognized as a Master of the  Academy of General Dentistry, as well as a Fellow of the International Congress of Oral Implantologists.
He is recognized by the North American Association of Facial Orthotropics as being certified in Orthotropics® therapy.
He completed and is recognized as a Diplomate of the American Sleep and Breathing Academy, one of the foremost, multi-disciplinary academies for sleep problems.
Dr. Babiec has had several papers published in the referred literature and will shortly have an article on the connection of temporo-mandibular facial pain and sleep problems, published in General Dentistry, the official journal of the Academy of General Dentistry.
Dr. Babiec and his wife, Debra, have three beautiful children, and they are constantly traveling, supporting the collegiate rowing races of their three children. Dr. Babiec also enjoys woodworking and sports photography in his spare time.
---
Paul V Stasiewicz, DDS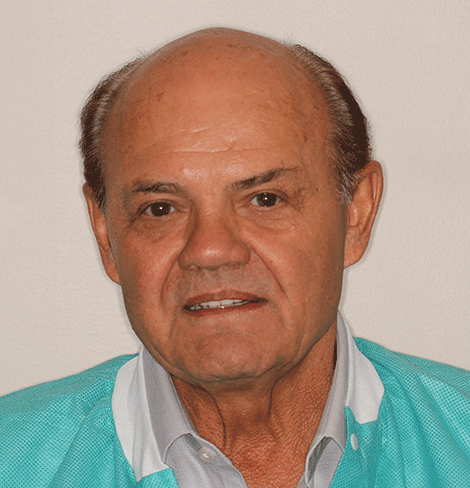 Paul V Stasiewicz, DDS, is a graduate of Marquette University School of Dentistry.
Upon graduation, Dr. Stasiewicz joined the United States Army Dental Corps as a captain for a period of two years. He has been serving the Alexandria community since 1985.
While in private practice, Dr. Stasiewicz volunteered to work at The Alexandria Health Department, where, as the Department Head of Removable Prosthetics, he initiated a denture clinic for indigent senior citizens of the City Of Alexandria. Concurrent with this he was the acting Head of The Department of Oral Surgery for their program at the clinic.
For a period of 14 years, Dr. Stasewicz was a clinical instructor at The Georgetown University School of Dentistry in The Department of Endodontics and The Department Operative Dentistry, from which he received several awards. He is a graduate of the prestigious Las Vegas Institute Of Cosmetic Dentistry, and attends many hours of education classes for continuing education credits each year. Class types include current restorative dental materials, technique updates, advancement in dental implant surgery, and updates/current concepts in cosmetic dentistry.
When not working with patients Dr. Stasewicz enjoys cooking, particularly outdoor barbecue, the arts, movies, and spending time with his family, his wife and three children, most especially, traveling and going to the beach.
---
Jeffrey S. Ackerman, DDS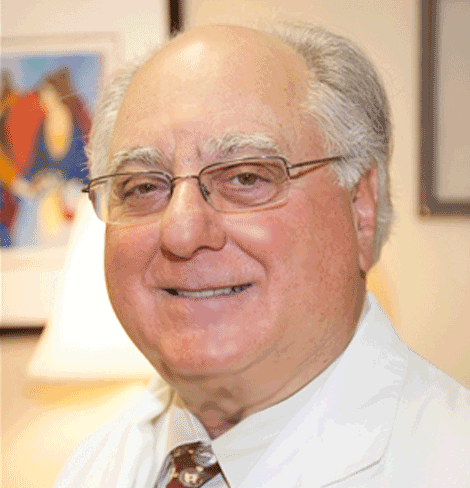 Dr. Ackerman joins us from his own practice, Ackerman & Associates, founded in 1978, which he grew into a successful multi-location practice.
Dr. Ackerman's philosophy has always been to focus on delivering the highest possible quality of care.
His commitment to learning and teaching has been the cornerstone for himself and his associates. He possesses exceptional clinical skills and a sincere commitment to continuing education, backed by the very latest in clinical research.
Dr. Ackerman's goal is to provide his patients with the best, highest and most up-to-date dentistry available today in a caring, friendly environment.
---
Joon Kim, DMD
Following his dream and passion, Dr. Joon Kim attended Midwestern University Dental School where he received his Doctorate of Dental Medicine.
To continue his commitment to providing patients with the best treatment available, he attended restorative, ortho, perio, prostho, and surgery courses.
Dr. Kim's special interest in implantology led him to take several extensive training in South and North America, including Pikos Institute, Engel Institute, Hiossen, DISS (Dental Implant Surgery Seminar), and LIT (Live Implant Training).
Dr. Kim utilizes both 3D CBCT and guided surgery to have predictable and favorable surgery outcomes.
BRADLEE DENTAL CARE
DANIEL F BABIEC, DMD, MAGD, FICOI
PAUL V STASIEWICZ, DDS
JEFFREY ACKERMAN, DDS
3543 West Braddock Road
Suite E2, 5th Floor
Alexandria, VA 22302
Call us at (703) 820-0809 tel [email protected]
Office Hours
Monday 7:00 am - 7:00 pm
Tuesday 7:00 am - 7:00 pm
Wednesday 7:00 am - 8:00 pm
Thursday 7:00 am - 6:30 pm
Friday 7:00 am - 5:00 pm
Saturday 8:00 am - 2:00 pm
Thank you for visiting Bradlee Dental Care!