ALEXANDRIA, VA DENTIST ASKS
Why dream about your best smile, when you can achieve it?
Remaking Your Smile
We want you to look your best to feel good about yourself. A great smile can give you the confidence you need to move forward with your dreams and goals.
With advanced dental methods for both preventive and aesthetic treatments, we can give you a new smile in less time than you think. Equally as important, treatment is very affordable. So why wait ava longer to be smiling your best smile? Let us show you what bonding, veneers, crowns, and whitening can do to make your smile a beautiful one.
A New Smile in Only Two Visits!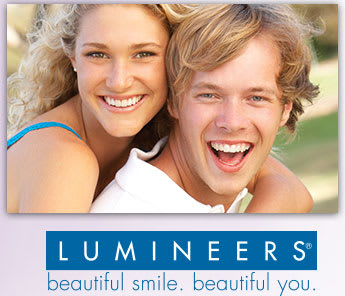 No kidding – we can remake your smile in just two appointments! And we can correct unsightly gaps, deep discoloration, and misshapen teeth. With porcelain veneers, you can have a straight and uniform appearance to your smile. Very thin, hard pieces of advanced dental ceramic are bonded to your natural teeth to create your attractive smile. Veneers can also be used for a single tooth that is chipped or cracked or worn. It will conceal the problem and blend together with other teeth, since it is designed to match the shade of your natural teeth. Get a great smile!
We also offer Lumineers™. They are super thin, like a contact lens, and translucent to look even more like real teeth. Less tooth reduction is necessary because of the nature of these veneers. You may not even require a shot!
Bradlee Dental Care is an independent reseller and is not affiliated with or sponsored by Den-Mat Holdings/LUMINEERS.
Crowns Repair a Damaged Tooth
Sometimes a filling cannot restore a tooth that is broken or too worn. A crown will be the proper solution to return a tooth to full functionality. We fabricate our crowns from the best materials that are durable and natural looking.
For missing teeth or teeth that cannot be saved, a bridge may be a suitable replacement. We also custom make bridges from long-lasting, natural-looking materials.
Aesthetically Pleasing Fillings

The silver-mercury amalgam material that has been widely used in dental practices for years has some shortcomings. Metal does not bond well to tooth enamel, which increases the chance of decay setting in. Patients are often displeased with how it looks – a dark patch in a white tooth. Although some practices still use this material, we do not. We use composite resin fillings that adhere very tightly to remaining tooth structure and actually add strength. They are made to match the shade of the tooth and are virtually unnoticeable, maintaining your pleasant smile.
Schedule a complimentary consultation by calling (703) 820-0809, and discover how cosmetic solutions and teeth whitening can give you a brilliant new smile!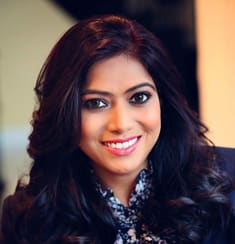 Roja Vemula, DDS
Roja Vemula earned her Bachelor's Degree in Dentistry from Rajiv Gandhi University of Health Sciences in Bangalore India and practiced for three years before moving to the United States...
BRADLEE DENTAL CARE
ROJA VEMULA, DDS

3543 West Braddock Road
Suite E2, 5th Floor
Alexandria, VA 22302
CONTACT US!
Office Hours
Mon. 7:00 am - 7:00 pm
Tues. 7:00 am - 7:00 pm
Wed. 7:00 am - 8:00 pm
Thurs. 7:00 am - 6:30 pm
Fri 7:00. am - 5:00 pm
Sat. 8:00 am - 2:00 pm
(Select Saturdays - Please call!)
Sun  CLOSED
Thank you for visiting Bradlee Dental Care!