ALEXANDRIA, VA DENTIST ASKS
Why dream about your best smile, when you can achieve it?
Valuing Your Time and Effort
Part of making your dental appointments comfortable is working with you to accommodate your hectic schedule. We know you have a busy day with work, family, and home life, so we make your appointments as convenient for you as possible. The state-of-the-art treatments we offer save you time and effort. And always, we give personalized attention for your best dental health. At Bradlee Dental Care, there are mava ways we make it easier for you.
Feeling Relaxed and Comfortable
When all your anxieties are relieved, your experiences at a dental practice will be excellent. We offer NuCalm™ so you can relax throughout your treatment and still be able to drive yourself home when it's over!
Treatment for the Whole Family
Kids of all ages will enjoy their visits here, as will parents, seniors, and everyone in between. We provide the specific care each family member needs to keep them smiling.
Same-Day Emergency Care
When a dental emergency arises, we are here to help you the same day. We will ease your discomfort and take care of the problem.
Convenient Location
Our office is located on King Street in the Bradlee Shopping Center, just off of Interstate 395. Our office is also located near mava schools.
Convenient Hours
No need to take time off from work or school! We are pleased to offer early morning and evening appointments to accommodate your full schedule.
English or Spanish
Hablamos español en nuestra oficina (we speak both languages at our office).
A Relaxing Visit
We provide headphones to listen to music, virtual reality glasses to watch movies, and blankets for warmth and comfort. Before your visit with the doctors, enjoy a beverage at our juice bar while watching the rabbits and turtles in our sculpture garden.
New Patient Forms
Take your time to provide all the necessary information, at your leisure at home – and spend less time here!
Financial Options
There are various ways to pay for your care. With dental insurance, we'll oversee your claim for maximum benefits. For your payment, we accept major credit cards and offer an interest-free payment plan.
We work to provide you with efficient, convenient dental visits. Call us today at (703) 820-0809 to see what we mean.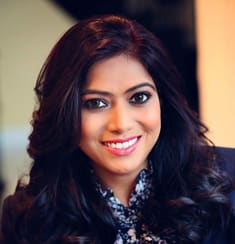 Roja Vemula, DDS
Roja Vemula earned her Bachelor's Degree in Dentistry from Rajiv Gandhi University of Health Sciences in Bangalore India and practiced for three years before moving to the United States...
BRADLEE DENTAL CARE
ROJA VEMULA, DDS

3543 West Braddock Road
Suite E2, 5th Floor
Alexandria, VA 22302
CONTACT US!
Office Hours
Mon. 7:00 am - 7:00 pm
Tues. 7:00 am - 7:00 pm
Wed. 7:00 am - 8:00 pm
Thurs. 7:00 am - 6:30 pm
Fri 7:00. am - 5:00 pm
Sat. 8:00 am - 2:00 pm
(Select Saturdays - Please call!)
Sun  CLOSED
Thank you for visiting Bradlee Dental Care!