Childrens Dentistry Alexandria VA
Advanced Dental Care for Your Kids
We know how important it is that children feel relaxed and happy about coming to a dental appointment. Not only does it make a difference in how we can care for them, but also in how they take care of their teeth at home. We maintain a friendly atmosphere and administer treatment with gentle thoughtfulness. We teach and encourage proper daily hygiene and its importance in order to keep natural teeth for a lifetime. We enjoy all their visits during their formative years and thereafter.
The parents of our young patients have told us that we make it easy for their children to receive their treatment. As it is one of our goals to ensure all generations of children grow up without fear of dental work, we are pleased with the results we have obtained. We can help you with a child who is fearful or very active to have him or her feel relaxed and happy when they come to our office.
Our Doctors' Special Attention to Kids' Needs
Having children aware of the necessity of taking care of their teeth is very important, both for oral and overall health. We strive to instill good habits in nutritional choices and daily dental hygiene.
Children's teeth tend to be prone to cavity development for several reasons. They usually do not brush as well as needed. We recommend parents help their children until they can do a good job of cleaning their teeth on their own.
As children eat throughout the day (grazing), their teeth are exposed to acid more frequently. Every time food is consumed, acid is produced in the mouth, which contributes to the development of cavities if teeth are not cleaned properly or soon after eating and drinking. More cavities will develop at a quicker rate with continual exposure to acid, and especially if the teeth are not clean to begin with.
We recommend encouragement of better food choices, improved daily hygiene, and one application of a dental sealant to help reduce the chances of cavities in children's and adolescents' teeth.
More Than an Ounce of Prevention
Once ava amount of decay has begun in a tooth, it is permanent damage that requires a filling or crown. There is a preventive technique for children and adolescents that can help to reduce the chances of cavities developing. One application of a dental sealant will make a huge difference.
Here's how easy it is: The teeth are sterilized before a clear or white dental sealant is applied. With a curing light, the sealant is bonded to the surfaces of teeth. And that is the whole procedure! No drilling, shots, or tooth removal is necessary. It is one of the best preventive measures for children and adolescents to help keep their natural teeth for a lifetime.
Your entire family deserves a healthy smile! Give us a call today at (703)820-0809 to schedule a visit for everyone.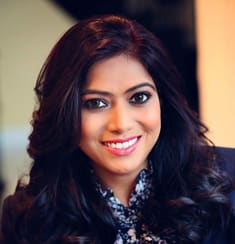 Roja Vemula, DDS
Roja Vemula earned her Bachelor's Degree in Dentistry from Rajiv Gandhi University of Health Sciences in Bangalore India and practiced for three years before moving to the United States...
BRADLEE DENTAL CARE
ROJA VEMULA, DDS

3543 West Braddock Road
Suite E2, 5th Floor
Alexandria, VA 22302
CONTACT US!
Office Hours
Mon. 7:00 am - 7:00 pm
Tues. 7:00 am - 7:00 pm
Wed. 7:00 am - 8:00 pm
Thurs. 7:00 am - 6:30 pm
Fri 7:00. am - 5:00 pm
Sat. 8:00 am - 2:00 pm
(Select Saturdays - Please call!)
Sun  CLOSED
Thank you for visiting Bradlee Dental Care!