ALEXANDRIA, VA DENTIST ASKS
Why dream about your best smile, when you can achieve it?
Professional Dental Cleanings for Good Health
It is very important to have regular cleanings of your teeth by our hygienists. Even if you are meticulous about brushing and flossing, there are hard-to-clean areas that allow plaque to build up on tooth surfaces. Once it hardens into tartar, daily brushing will not remove it. If it spreads to the gum line and below, you take the chance of having infected gums, which can add to serious health concerns. Medical research has shown that prolonged infection of the gums is linked to life-threatening conditions like diabetes, stroke, and heart disease. We hope this bit of information helps you understand the importance of regular dental cleanings.
Hope for Teeth with Damaged or Infected Roots
In the past, teeth with severe root problems were extracted. Today, it is recognized that saving a tooth is important to avoid other dental problems. A root canal is the procedure that will keep a tooth intact. Our doctors are very experienced in the latest advancements in this treatment. This procedure requires removing the interior pulp chamber of the tooth and replacing the pulp with a specialized filling material.
In the past, a root canal was not a desirable treatment. But with today's advancements and modern anesthetics, it is no longer dreaded. It saves a natural tooth and returns it to its complete functioning.
Have You Heard of Wellness Dentistry?
Everyone is familiar with going to a doctor when you feel ill, have an injury, or suffer from pain. But what about going to a doctor when you don't have a problem? We take the extra steps to provide you with wellness care for your gums and teeth – helping to avoid dental and other health problems later on. This type of care starts with a thorough examination. We search for oral cancer, gum infection, decay, signs of wear and tear, and how your teeth come together in your bite. This allows us to identify potential problem areas and minimize the need for treatment to keep your smile a happy and healthy one!
An Easy Solution to the Problem of Sleep Apnea
Perhaps you have already been diagnosed with sleep apnea and tried the common solution to the problem – use of the CPAP device. Although it takes care of the intermittent breathing, it is not necessarily a user-friendly solution. The mask that is worn over the mouth and nose can be uncomfortable to wear, so patients stop wearing it. So for mava, this does not provide a suitable answer to the problem.
If you have become frustrated with the CPAP and still drag throughout your day due to poor-quality sleep at night, we have a solution for you that will put a smile on your face! It is an alternative that is easy to use, clean, take with you when you travel, and most importantly, very effective in keeping your air passage to your lungs open.
It is an oral appliance similar to an orthodontic retainer that fits over your upper and lower teeth. It repositions your tongue and jaw to allow the flow of air in and out of your lungs, letting you get a good night's sleep. Statistics have shown that 90% of users have had positive results with this appliance. Let us provide an easy solution to interrupted sleep and snoring, so you can feel refreshed each and every morning.
Taking Care of Seniors' Dental Issues
We want you to keep your natural teeth for a lifetime. Regular check-ups are very important to achieve this goal. As we age, our teeth show the signs of years of use. They may be worn down or cracked, or have fillings that are loose. Gum disease is a very common problem with seniors, and with visits at six-month intervals, we can stay on top of small problems before they require more extensive treatment.
Seniors may take medications on a regular basis that reduce the flow of saliva in the mouth. We have products that remedy this issue. Teeth often lose their luster throughout the years, but elimination of hard-to-remove stains is now possible with professional whitening techniques. As always, we encourage good nutrition and proper daily hygiene for good oral health. If ever a tooth or teeth becomes lose, or gums are red, swollen, or bleeding, please contact us immediately.
Special Care for Diabetics
If you have diabetes or are borderline diabetic, we know gum infection often interferes with managing healthy blood sugar levels. Equally as bad – unstable blood sugar levels can prevent the healing of infected gums. Not all dentists are specifically trained in this type of dental care. Our doctors have received the necessary education and training and are experienced in helping patients with this condition. We provide a complimentary consultation for treatment, so give us a call today. We are nonjudgmental and only offer our skill in helping you maintain good health.
Make Bad Breath a Problem of the Past
Chronic bad breath can be a sign of serious health problems. Often gum disease is present, which can affect your overall healthy state. We have added the use of a Halimeter™ to our practice, to provide accurate diagnosis of bad breath for suitable treatment. Don't let this problem create a difficult social life for you. We can treat the underlying problem and let you breathe a sigh of relief.
If it's time for your next cleaning, or if you're ready to schedule a no cost/no obligation consultation, call us now at (703)820-0809.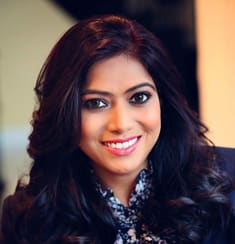 Roja Vemula, DDS
Roja Vemula earned her Bachelor's Degree in Dentistry from Rajiv Gandhi University of Health Sciences in Bangalore India and practiced for three years before moving to the United States...
BRADLEE DENTAL CARE
ROJA VEMULA, DDS

3543 West Braddock Road
Suite E2, 5th Floor
Alexandria, VA 22302
CONTACT US!
Office Hours
Mon. 7:00 am - 7:00 pm
Tues. 7:00 am - 7:00 pm
Wed. 7:00 am - 8:00 pm
Thurs. 7:00 am - 6:30 pm
Fri 7:00. am - 5:00 pm
Sat. 8:00 am - 2:00 pm
(Select Saturdays - Please call!)
Sun  CLOSED
Thank you for visiting Bradlee Dental Care!