ALEXANDRIA, VA DENTIST ASKS
Why dream about your best smile, when you can achieve it?
The Best Dental Care for Your Best Dental Health
At Bradlee Dental Care, we strive to make a difference in the care you receive, and we achieve this goal by working together with you as a team. By informing you, answering your questions, and making sure you are fully informed when considering your dental decisions, we earn your trust as we provide the very best family dental care we can.
We want you to be pleased with the services we provide. We are highly skilled at the work we perform, and do so with compassion and understanding. If you have apprehension about dental work, we will relieve your fears. If you have had past trauma in a dental office, you will feel comfortable and assured in our hands. We provide the most advanced services in dentistry both for good health and a beautiful smile.
Let us welcome you to your new dental home. Give us a call today at (703) 820-0809 to schedule a visit!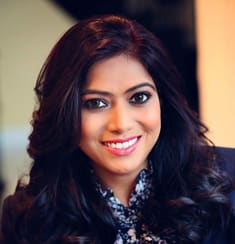 Roja Vemula, DDS
Roja Vemula earned her Bachelor's Degree in Dentistry from Rajiv Gandhi University of Health Sciences in Bangalore India and practiced for three years before moving to the United States...
BRADLEE DENTAL CARE
ROJA VEMULA, DDS

3543 West Braddock Road
Suite E2, 5th Floor
Alexandria, VA 22302
CONTACT US!
Office Hours
Mon. 7:00 am - 7:00 pm
Tues. 7:00 am - 7:00 pm
Wed. 7:00 am - 8:00 pm
Thurs. 7:00 am - 6:30 pm
Fri 7:00. am - 5:00 pm
Sat. 8:00 am - 2:00 pm
(Select Saturdays - Please call!)
Sun  CLOSED
Thank you for visiting Bradlee Dental Care!